The QuadLN_S Signal Board add-on provides 24 LED outputs and realistic effects for Searchlights, CPL signals and crossings. Includes mounting screws and standoffs.
QuadLN_S Signal Board Features
Plugs in the QuadLN_S Exp IO Port.
Provides 24 LED outputs.

Any mix of common cathode, common anode and 2-lead bicolor LEDs

.
Standard 3 pin headers with Output, 5V and Ground for easy wiring with servo extension cables.
Searchlight transition effects.
CPL semaphore effect.
Realistic fade.
Flashing aspects are handled locally by the QuadLN_S with proper flash rates, eliminating Loconet traffic jams when trying to have JMRI constantly flash signals.
Proper Grade crossing flash rate along with cross fade that makes your crossing look like the prototype back when bulbs were used.
Software brightness adjustment for each LED output.
Built-in 330 ohm resistor in each LED output eliminates the need for external resistors in many cases.
On-board mounting points to add your own resistors when a lower resistance value is required.
Up to 48 signal aspects can be defined to provide prototypical signaling.
Each aspect can control up to 4 LEDs.
Aspect control is very flexible and each aspect can be configured for control by Signal Mast messages, Turnout messages or Sensor messages.

Signal wiring breakout board available with screw terminals or solder pads

.
The QuadLN_S Signals Manual has all the details! (download below)
Click here for Signal Board Accessories
Signal Board In Action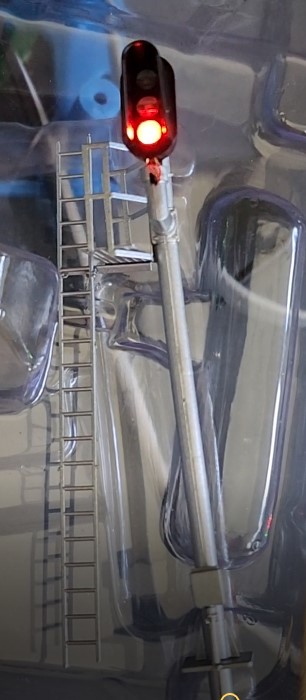 Signal Board Manual
The latest Signal Board manual is available using the link below.