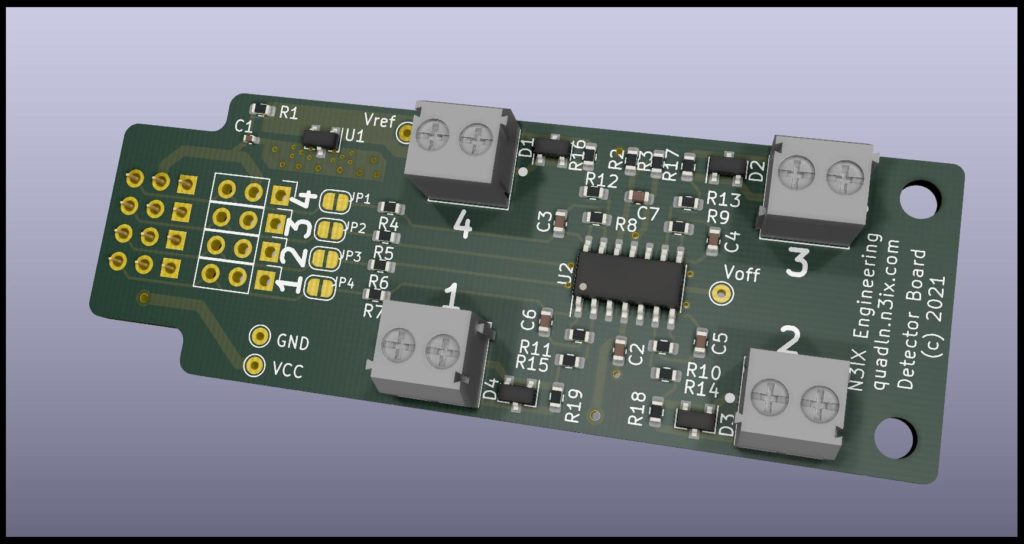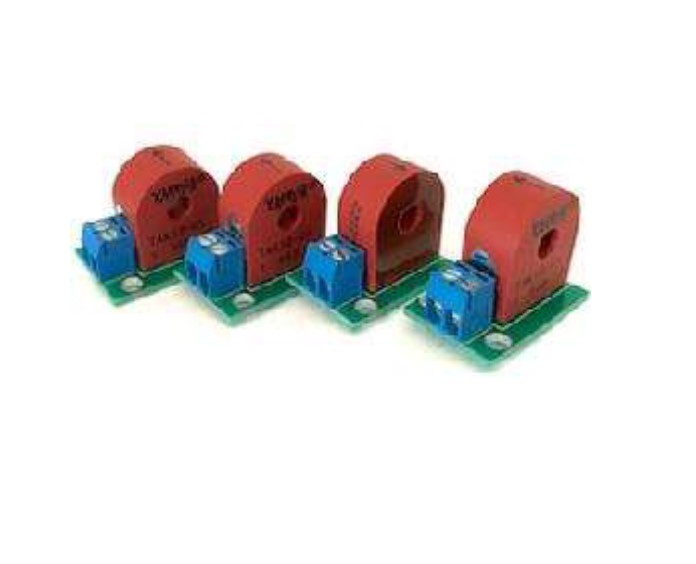 The QuadLN_S Detector Board add-on provides 4 channels of current detection with individual channel sensitivity adjustments. Includes 4 detectors mounted on their own boards with screw terminal for easy wiring. Also includes mounting screws and standoffs.
QuadLN_S Detector Board Features
Plugs in the QuadLN_S Main IO port.
Provides 4 detection channels.
The QuadLN_S reports changes in the state of each detector to JMRI using LocoNet® Sensor messages.
Uses current transformers to detect block feeder current without any electrical connection to DCC.

Each current transformer comes mounted on its own small PC board with screw terminals – no soldering under the layout required!

The block feeder wire just passes straight through the center of the current transformer (no loops).
Simple wiring – hook up the current transformer to the Detector Board using a twisted-pair wire (CAT3 or CAT5 ethernet cable works fine).
Individual sensitivity adjustment for each detection channel using the Remote Align board or JMRI.

Two sensitivity ranges with 32 levels in each

range
Utilize any spare detector channel as a general Main IO line.
The QuadLN_S Detector Manual has all the details! (download below)
QuadLN_S Detector Board Manual
The latest Detector Board manual is available using the link below..