Added the largest train room that zoning would allow. Ceiling height is 10′ to nicely accommodate a Mushroom layout with 3′ deck elevation change. Passing sidings are designed to handle a maximum train length of 8′. The two Mushroom levels are connected by an 8′ 6″ long elevator.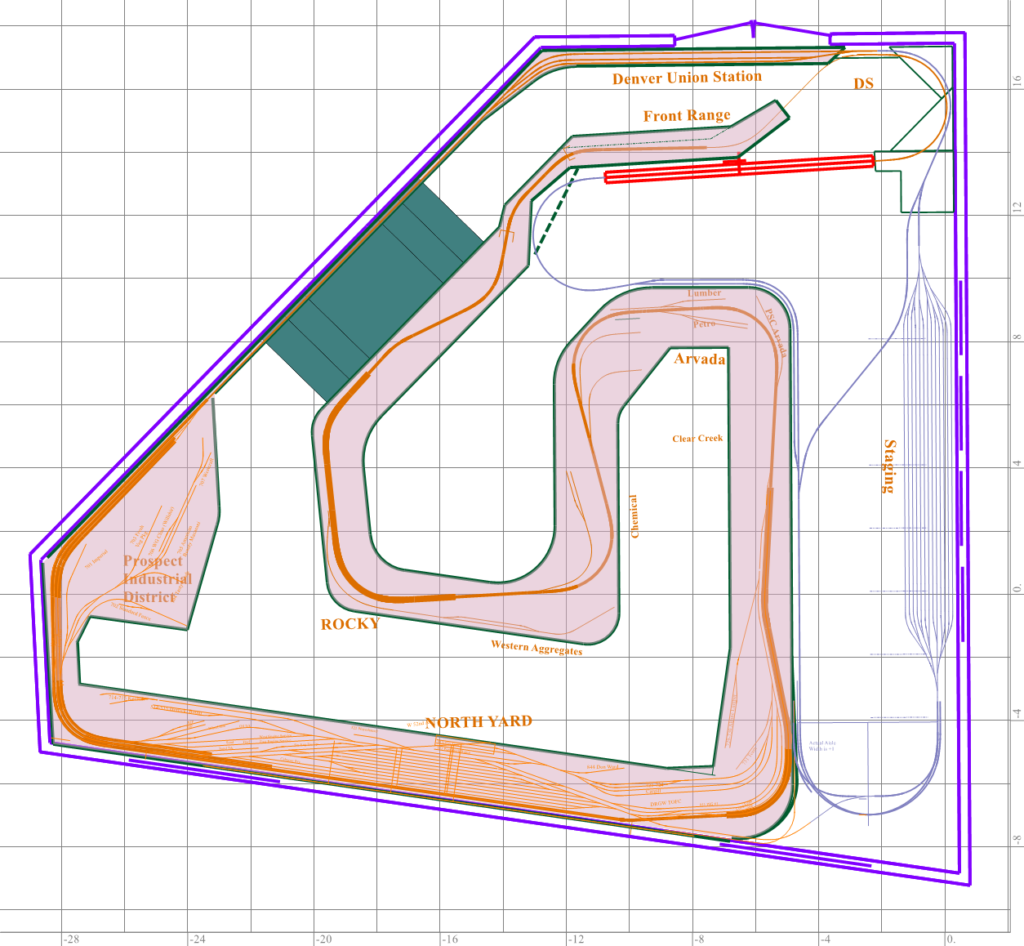 The modeled area is the D&RGW Moffat Mainline from Denver to Grand Junction. Specific locations include North Yard and adjacent Prospect Industrial District, Arvada, Chemical and Rocky on the upper level, and Granby, Kremmling and Grand Junction on the lower level. Most modeled locations follow the prototype when possible. Denver Union Station is represented with 2 platform station tracks high above the aisle between Staging and North Yard. Signature scenes are Byers Canyon and Gore Canyon on the lower level.
Layout design using Cadrail with input from layout design guru Don Mitchell.
Layout structure uses standard wood framing techniques. Walls are anchored to the floor. Lots of construction help from Dick Roberts MMR.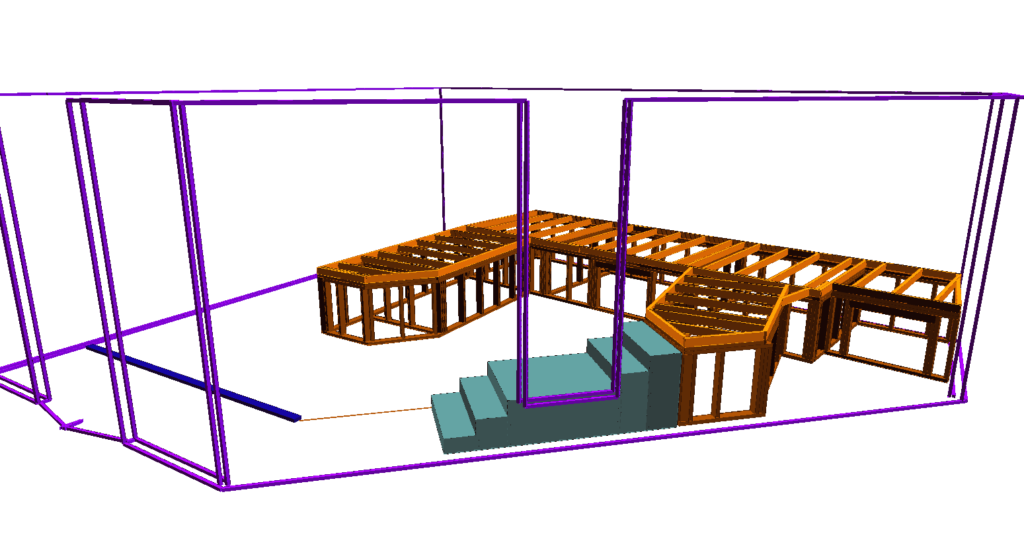 Denver Union Station, North Yard and Prospect Industrial District are built on 3/4″ plywood covered with cork. The remainder of the layout is built on 1/4″ plywood topped with 2″ foam. DCC layout control using Digitrax and JMRI. Turnout, Signal and Detection control using the Tam Valley Depot QuadLN_S product family designed by Robin Becker, PhD and Duncan McRee, PhD.
---
Organization Links
---
Vendor Links